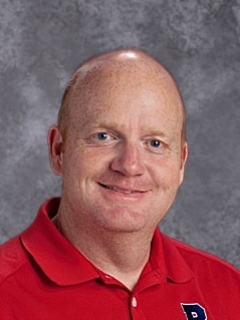 Chad Walls joined Redland Elementary School in 2016, following 14 years of service within the Elmore County School System. He believes family and community are essential to enriching the students experience at Redland Elementary.
Mr. Walls grew up in Eclectic and attended school in Elmore County, graduating from Elmore County High School. He holds a Master of Education degree in Educational Leadership and a Bachelor of Science degree; both from Auburn University Montgomery.
Mr. Walls began his teaching career in Montgomery until being hired at Stanhope Elmore High School in 2003 as a classroom teacher and assistant football coach. He became the Assistant Principal of Airport Road Intermediate School in 2009 and from that time served as Assistant Principal at Stanhope Elmore High School, Coosada Elementary School, and Eclectic Elementary School.
Mr. Walls married his wife, Emily, in 2000 and they are the parents to two beautiful daughters; Allison and Claire.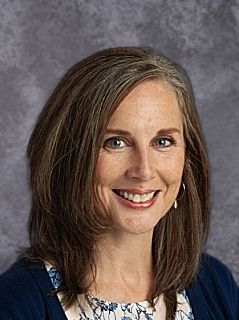 Mrs. Georgia Pinkston was raised in Wetumpka and moved to the Redland Community 17 years ago. She is married to Elmore County District Judge Patrick Pinkston, and together they have four children: Thatcher (married to Erin), Audrey, Emily, and Rhett.
Mrs. Pinkston obtained an English degree from Brigham Young University and a graduate degree in education from ASU. After teaching English at a small private school for a few years, she took a position at Wetumpka High School. From there she moved to Wetumpka Junior High as a language arts teacher. In 2008, she became the coordinator for the ECBOE HIPPY Program, a literacy-based, early intervention/parent involvement preschool program. Mrs. Pinkston then served students assigned to the ECAP program for a couple of years before earning a second master's degree from Auburn University in instructional leadership in 2014. After working as the assistant principal at WHS for a year, she joined the RES administrative team in 2016.
Having worked with students of all ages on a variety of campuses, Mrs. Pinkston has developed an especially strong appreciation for the importance of establishing a solid foundation in elementary school upon which students can build their education. She feels an educator's most important job is to partner with families to teach children that through dedication, self-discipline, and hard work, they can develop a love of learning and the necessary resilience to achieve success.